From updated classics to the newest in gaming innovation, your winnings will take you straight to our Prize Hub automated redemption machine. Accumulate and save your tickets over time for a big-ticket prize, or reward yourself immediately with a variety of goodies! 
Here at our video game arcade, we offer games for everyone, from the newbie trying out video games for the first time to the serious gamer looking for a low stress way to spend an afternoon.
Flamingo Bowl has a world-class redemption arcade featuring several games including the most popular games in the industry:
Kung Fu Panda Dojo Mojo
Fishbowl Frenzy
Down the Clown
Whack and Win
The Walking Dead
Hypershoot Basketball
Dizzy Chicken
Milk Jug Toss
Quick Drop
Crossy Road Arcade
Space Invaders Frenzy
Just to name a few! Next time you want to enjoy some exciting game play, stop by the video game arcade for fun and excitement perfectly suited for anyone who comes.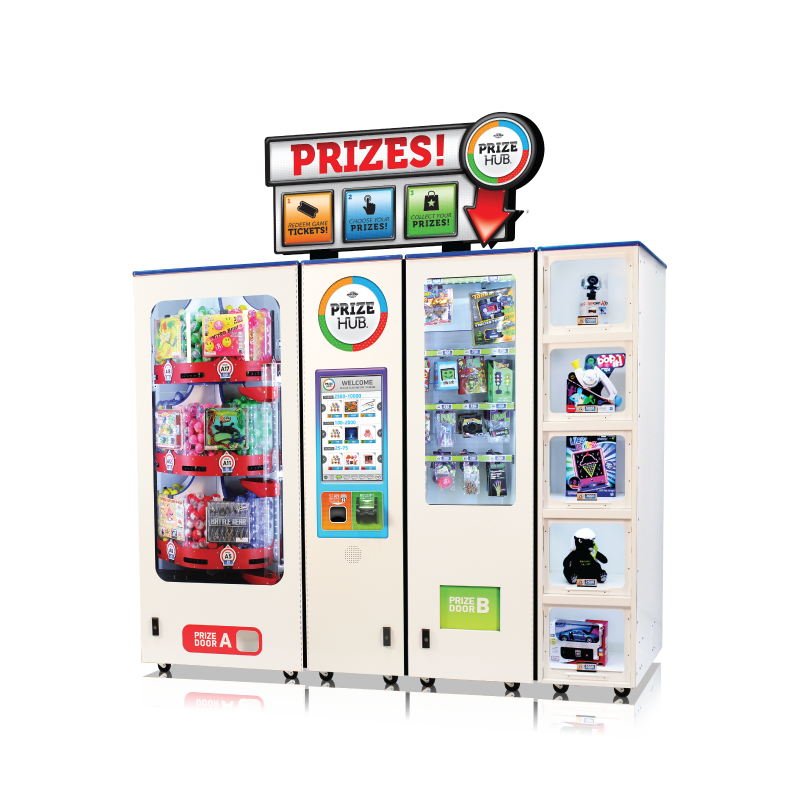 Prize Hub Redemption Center
Win tickets in the arcade and redeem them for anything from cool toys to high-tech gadgets. Everyone's a winner at Flamingo Bowl! Take a look at some of our most popular prizes and come in and see what you can win!
Beats Headphones
Airpods
Air Simon Game
iPad
ICEE Machine
PlayStation 4 Console
Xbox One Console
Licensed Bowling Ball
Disco Ball
Earbuds
Bluetooth Speakers
Spider Man Lamp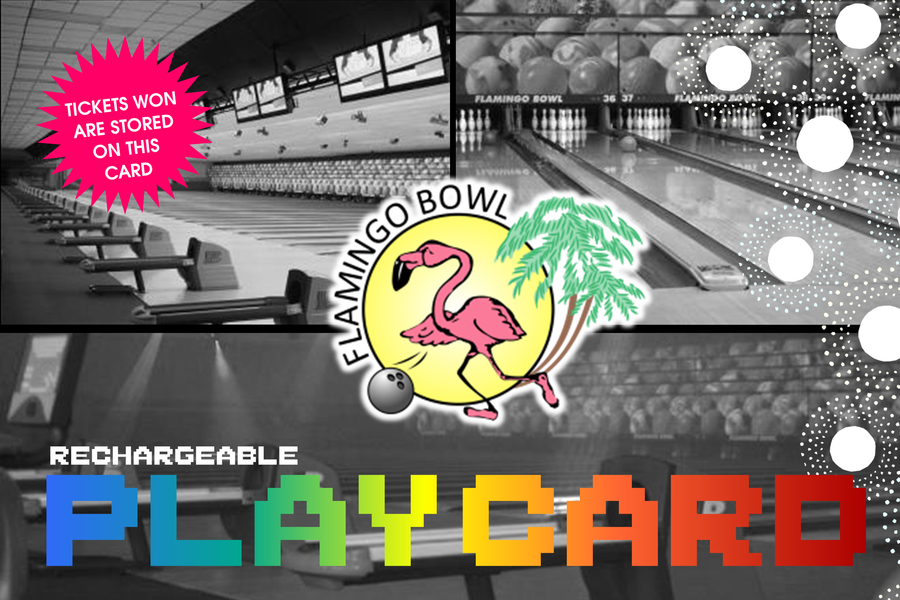 The latest technology in gaming equipment allows you to reuse and reload your Play Card so saving up for a big prize is simple! Plus, use your Play Card to pay for bowling too!
Purchase $50 and get an additional $5 in bonus play
Purchase $100 and get and additional $15 in bonus play